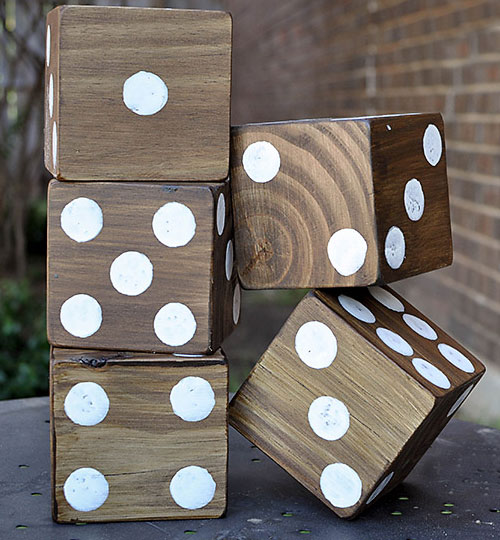 On April 21st, Grandview Cabinetry attended the 19th Annual Labette Community College Auction for Scholarships. We enjoyed seeing our community come together again to support our shared future: our students. As attendees, we didn't just check out our favorite items up for auction — we also brought along some of our personal favorites. Our donations to the auction included a patio heater (perfect for chilly evenings in the backyard) and a fun surprise: 2 Yardzee games. As we predicted, all three items were big hits at the auction.
If you've never heard of Yardzee, it's Yahtzee meets lawn games. The classic dice game is blown up with huge wooden cubes for dice which make every roll in your game of Yardzee larger than life. You can even keep score on super-sized Yardzee score cards. The whole family can join in on the fun; it's a great way to get out of the living room and into the yard together, turning the classic table game into a real workout!
We're pleased to report that the auction raised over $53,000 for scholarships this year. As the second-largest employer in Labette County, our team here at Grandview Cabinetry understands the importance of investing in the future of our community. We're happy to be a part of such exciting and fun ways to bring everyone together for a greater cause. We can't wait to see Labette Community College students rise to the top with these scholarships, and we'll be looking forward to the 20th annual auction. Hopefully, we'll see you there. We'll bring the Yardzee!