As one of the largest employers in Parsons, Kansas, Grandview Cabinetry is proud to have forged hundreds of relationships with our community members. Our employees are our family and friends, and many of them have worked with us through multiple generations. We're deeply grateful for their remarkable dedication to our company. In light of this, we're excited to announce a new Grandview Cabinetry tradition: our annual tenure ceremony. Each year, we will celebrate our most loyal employees with an honorary reception and awards ceremony.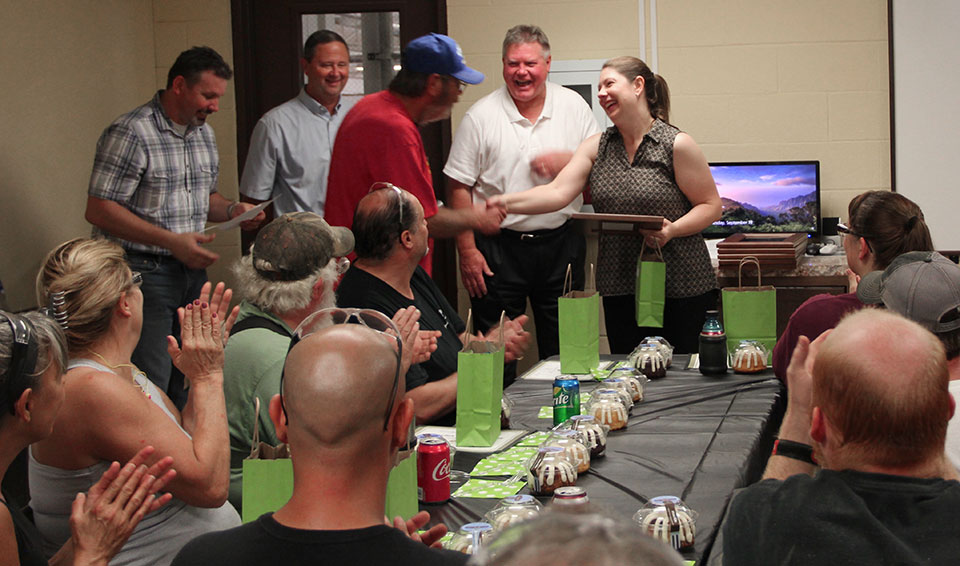 This year, we celebrated with cake, refreshments, and special gifts for those who have been with us for 5, 10, 15, and 20 or more years. Jaime Tidwell Foster, the Director of Marketing and HR, hosted the ceremony. Employees who had worked at Grandview for 5, 10, and 15 years received a Grandview Cabinetry t-shirt and certificate. Employees who had dedicated 20 or more years to the company received a collared shirt with their name embroidered on it as well as an attractive, wood-framed plaque.
We were delighted to induct 19 Grandview employees into our 20 Year Club this year. Eight employees have dedicated over 20 years to the company; four have served for 25 years; and six have spent over 30 years working to help make Grandview a success. Shawn Han celebrated a 35-year milestone with the company. Our most long-standing employee, Gerald Allen, celebrated an impressive 36 years.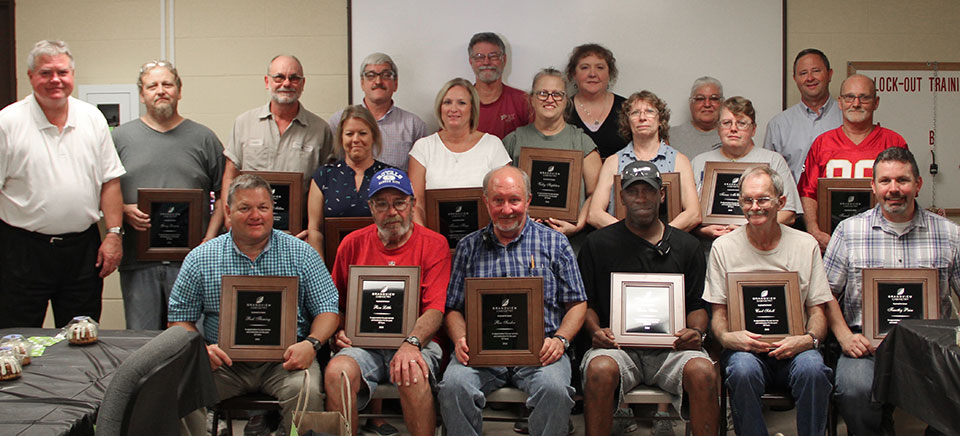 The inaugural members of the 20 Year Club were not only honored at the reception; later, they headed off-site for a special barbeque lunch where they enjoyed fantastic food and fellowship with our company president Stan Tidwell and members of our management team.
As a family-run business firmly rooted in Parsons, we're so thankful for our long-term employees. The time, energy, and care they put into their work allows us to grow and thrive together. We look forward to many more tenure ceremonies to come!