At Grandview Cabinetry, it takes dedication and hard work from every member of our team member to do what we do. To recognize the efforts of our invaluable team, the company recently hosted its annual Employee Appreciation Days on June 28th and 29th. The event was a resounding success, bringing together employees, management, and a range of delightful treats to create a memorable experience. Let's dive into the festivities and highlights that made this event truly special:
Lunchtime Fun: To kick off the Employee Appreciation Days, the Grandview Cabinetry factory floor was transformed into a cookout café. The management team personally took charge of grilling hot dogs to perfection and serving up an array of delicious sides and snacks, ensuring there was something for everyone to enjoy. Click on any photo below to start a slideshow.
Thirst Quenchers: It's hot work in the summer months, so Watson's Vending generously provided a refreshing selection of soft drinks and bottled water. This thoughtful gesture not only kept employees hydrated but also added a cool touch to the event.
Summer Delights: The temperature wasn't the only thing rising; spirits soared with the arrival of The Sno Shack. Employees eagerly lined up to sample the colorful, frosty snow cones which provided a delightful respite from the day's work and added a touch of summer fun to the Employee Appreciation Days.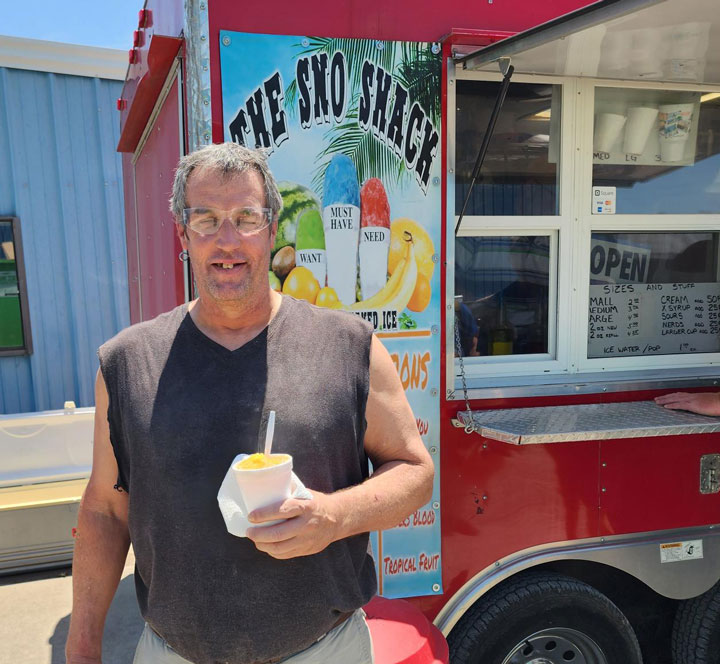 Extended Breaks for Relaxation and Fun: The event also gave employees an extended lunch break, allowing them ample time to relax, socialize, and foster camaraderie among their coworkers. This opportunity for unhurried conversations fosters a stronger sense of teamwork and unity within the company.
Exciting Door Prizes: One of the highlights was the eagerly anticipated drawing for this year's door prizes, including two Grand Prizes: 28″ Blackstone Griddles and accessories. Congratulations to the lucky winners!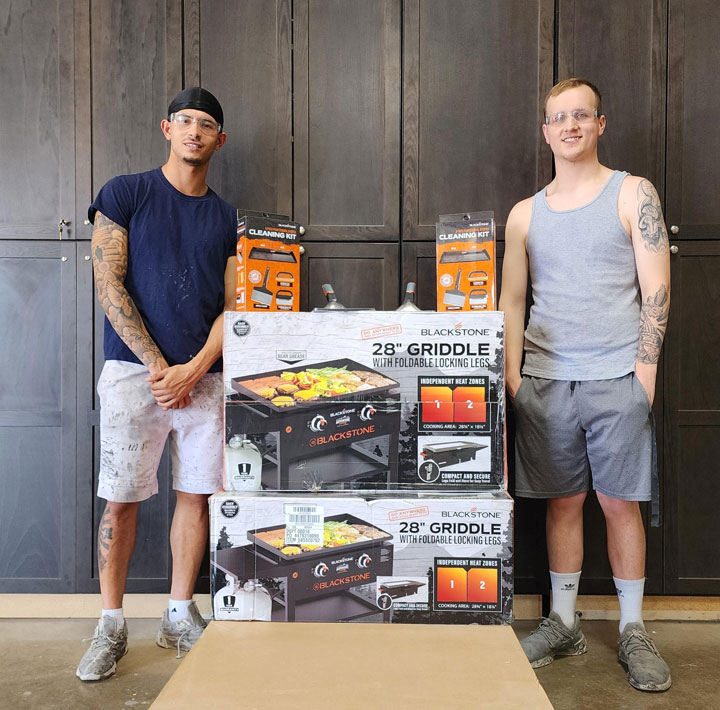 Many thanks to this year's event organizers, who did a marvelous job showcasing our commitment to recognizing and thanking our dedicated workforce. Grandview Cabinetry is proud to continue a 76-year tradition of fostering a positive and rewarding workplace culture that encourages our ongoing commitment to excellence.