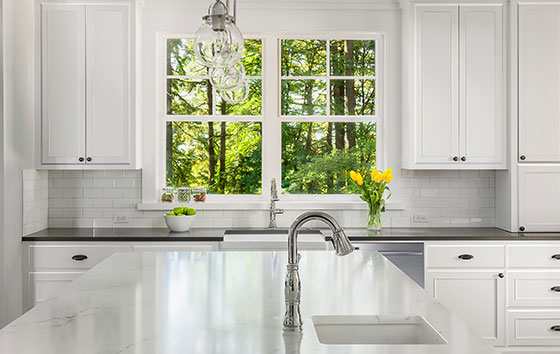 1946, 1965, 1973, 1995, 1996, 2006 – and now, 2018. They've all been big years for Grandview. Our company was founded in 1946, of course, and we moved to Parsons, KS in 1965.
Over the decades, we've grown, and grown, and grown some more – expanding to a second location in Cherryvale. Today, we are proud to have 212,500 square feet of manufacturing space and over 220 employees.
At the end of 2017, Western Cabinets made a big announcement (we were being acquired). By Christmastime, the Grandview team was learning about Woodmont's traditions – closing down our factory for part of the day and commandeering the warehouse conveyor belts to make food baskets for our fellow employees, our families, and members of our community. It was a great way to get to know our future sister company better.
2018 will definitely go in our history books as a big year. We started the new year with new ownership, and lots of great changes. We've modified our name – Grandview Cabinetry – and our logo, and a new website is on the way (take a sneak peek at our Company News page). That's not all, of course, there's more to come. We look forward to sharing new ideas, enhancements and growth opportunities in this, our first quarterly e-newsletter. We'll also report on ways that we're working to serve our employees, our customers, and our community via marketplace ministry.