Jake Johnston, IT Manager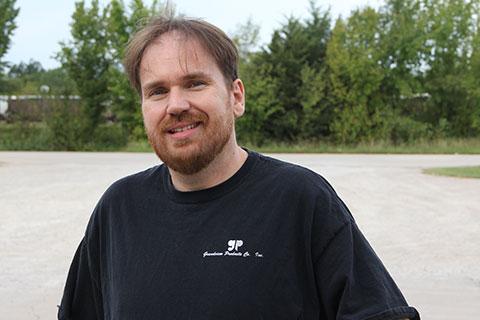 Problem-solving is in Jake Johnston's blood. As he says: "I love helping others solve problems using technology wherever possible. I also enjoy constantly learning about cabinetry, as it helps motivate me when working in my own shop at home." Before joining Grandview Cabinetry in 2014, Jake worked for John Deere Power Systems in IT. He has 12 years of experience in his field, and at home, he enjoys working on electronics projects, woodworking, and fixing up old cars. In his own garage, he has a 1971 Chevelle that he's restored, though as he notes, "no car project is ever really done." Jake and his wife Melinda have been married for four years and have a son, Brayden, and three rescues: two dogs, Amy and Sheldon, and one cat, Leonard.
Fun Fact: You may have noticed something familiar about the names of Jake's pets – they're all characters from The Big Bang Theory!